Bray
PJ (Patch Jr)
(Red Collar)

McGuire family Maine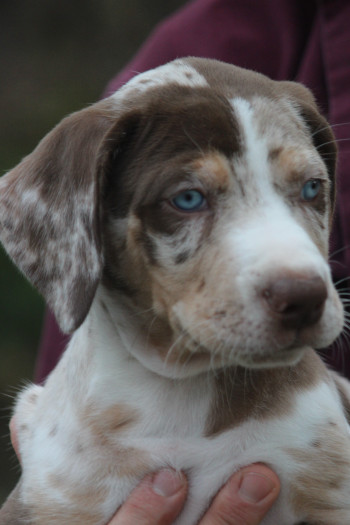 M
1 lb
1 3/4 lb
Neurological
Stimulation continues. First toenail clipping.
3 1/4 lb
Eyes start to open. Neurological Stimulation ends. Puppies demonstrate hearing and initiate early play.
4.25 lb
5.75 lb
8.25 lb
First Vet visit.
First Parvo shot.

11.5 lb
Puppies are getting to large and active for easily getting weights.

They will get their next shots on Monday.